With W&D Groups service agreement and a battery monitoring system for your back-up power supply you will halve your cost for the UPS-batteries and you will: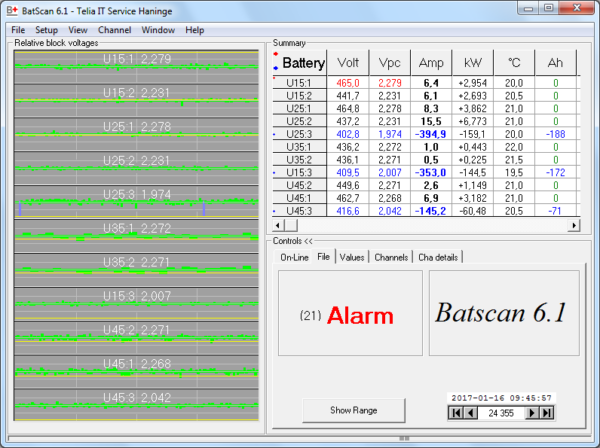 be more sustainable

be more efficient

save money
W&D Group analyzes the data from UPS batteries for backup power to detect a bad or critical condition in the batteries to prevent possible consequences during a power failure.
We will give you reports four times a year. We will also do a check-up to see if the batteries are OK, once a week as well. We show the results as a comprehensive but easy to understand summary with graphs and accurate data analysis. This will be uploaded to a personal website for your data.
What benefits will this get you? With W&D Group's analysis you will be able to detect the faulty batteries rather than being forced to replace batteries when it is not necessary. This will ensure safety for you and the backup power supply as well as it will lead to economic and environmental benefits.
We work with specialists who have many years of professional experience. Therefore, we can ensure that your assignment receives the best competence in its field.
Welcome to contact us for more information, send an email to info@wdgroup.se